Inspire Others by Attending Live Events
What better way to share your coping ideas and success stories than by attending a live MS event? Meet members of your community, talk about the latest news on upcoming therapies, share your stories, inspire others… be a leader of hope.
There are many resources for finding and registering for live events. For example:

Visit www.msactivesource.com and click on "Community and Events" on the left navigation bar.
From there you can search for Educational Events by state, as well as take advantage of a wide range of other helpful tools located on the "Community and Events" page.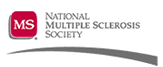 Visit www.nationalmssociety.org and click on the "Register for an Event" link right on the homepage.
From there you can explore a map of the United States to find an event that appeals to you.
Whether you want to walk, bike, or just meet up with others in the MS Community, there is something for everyone on the National MS Society's website.