Mega-sexy photos of my Ride
I took these first three photos in Hudson, NH. Look at this thing.. gorgeous, huh?
Yep, it has a very nice aggressive look to it. I like the new front end for 2002 - badass.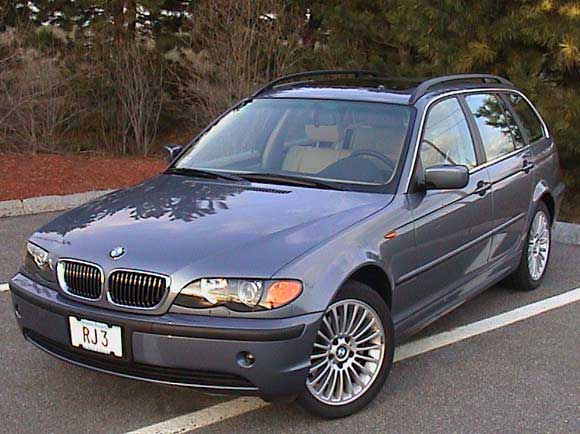 Baby got back! This has got to be the nicest looking wagon out there.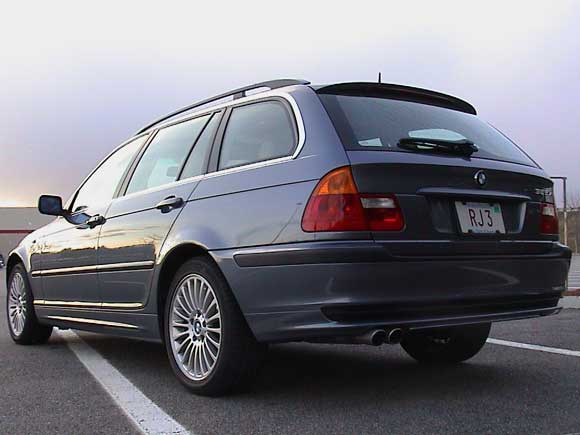 My brother and I took these next six photos in Hardwick, MA. Here's another sexy back-end shot.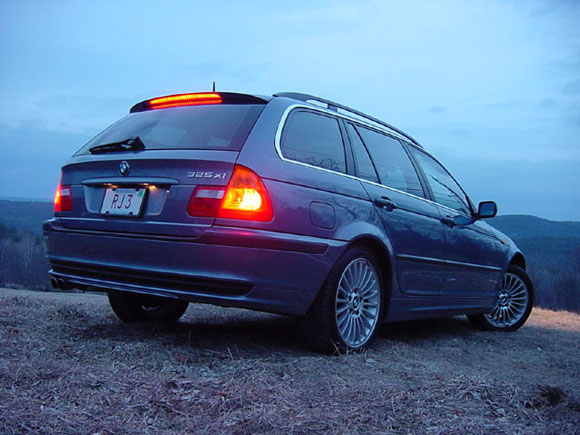 I just love these "low-angle-in-yo-face-with-my-damn-SUPERBRIGHT-xenon-headlight" shots..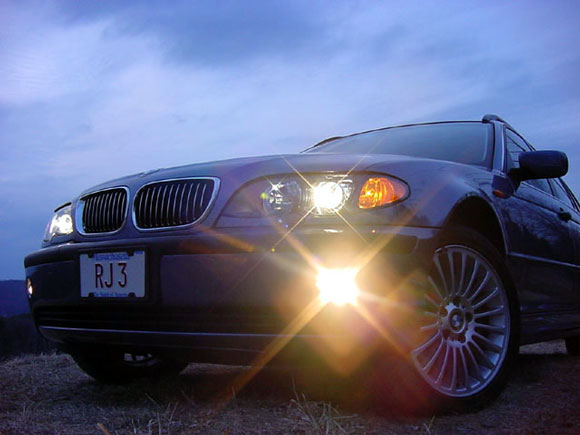 That's me, Cowboy, posing next to my ride. (Check out my phat kicks.. Adidas of course)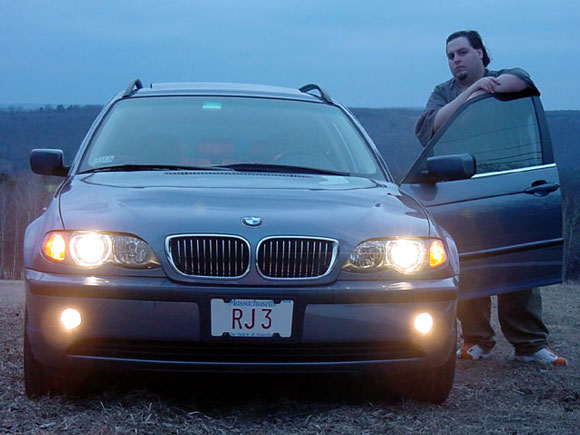 Nice Sand leather and Myrtle wood trim. It's sporty, yet luxurious.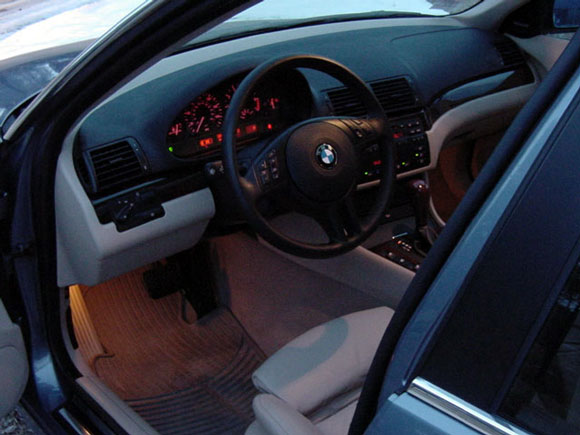 Bling to-the-mutha-f***ing bling!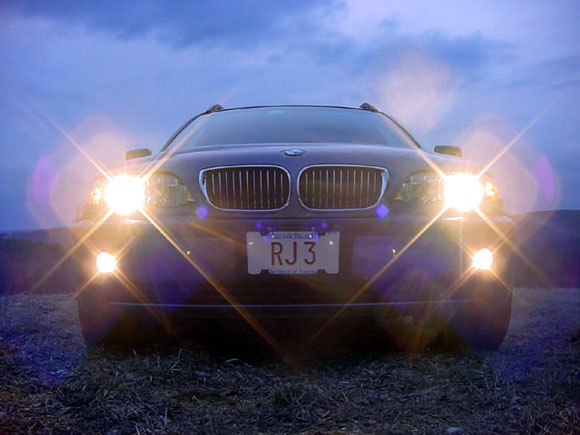 There you have it. Aggressive styling + excellent performance = one badass ride.