Cardmember Stories: The Kims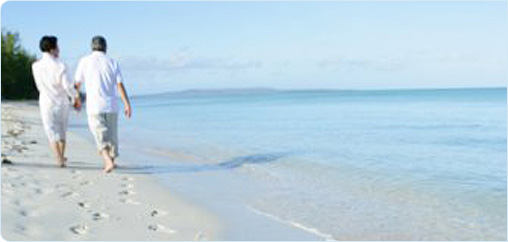 Two Drifters
"Two drifters, off to see the world." It's a lyric from Terry and Pat's favorite love song "Moon River". Now that the kids are grown, they swap their Orlando timeshare every year and go off to someplace new. Last year, Cancun. This year, the land of King Kamehameha.
---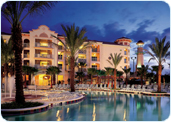 Power Trip
When the Kims purchased their timeshare in Orlando, they chose February school vacation week at a well-known resort vacation club. Its very high point value gives them the trading power to exchange for high-end timeshares all over the world.
---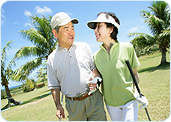 The Little Things
Because they own at a well-known hotel's vacation club, the Kims get special perks. Last night they got a five-star meal at a three-star price. Today, they got preferred tee times at a beautiful golf course overlooking the Pacific.
---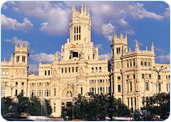 Close Your Eyes
Terry wrote out all the different places they might go next year on separate slips of paper, put them in a bowl and asked Pat to close his eyes, reach in and pick one. Madrid! By exchanging a year in advance, they have a good chance of getting an exceptional timeshare en España.
All stories presented for dramatic effect only.