Vacation Ownership 101: Destination Clubs 101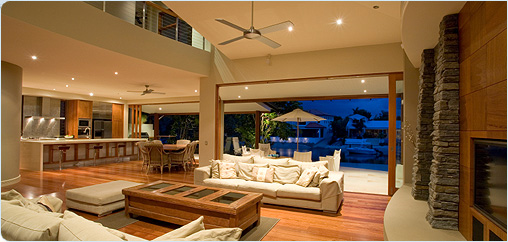 ---
Resort amenities in a private setting
If you are ready for a change of pace - and setting - for your vacation experience, consider a destination club membership. Destination clubs invest in a portfolio of private residences valued on average between $500,000 and $8MM. Each home features a personal concierge or destination host and offers full services and amenities to make your experience a blend of a vacation home and a five-star resort. Reconnect with family and friends
---
Reconnect with family and friends
Homes are typically designed to accommodate large or multiple families and feature 3, 4 and 5 bedrooms and plenty of space to stretch out, relax or entertain. Destination clubs are ideal for the busy executive wanting time with the family, extended family vacations from grandparents to grandkids, or time away enjoyed with good friends and relatives.
---
The flexibility of membership
Destination clubs differ from timeshare and fractional in that your membership provides you with the opportunity to vacation at any property at any destination in the portfolio providing it is available. The membership level you purchase will specify the number and lead time allowed for advance reservations, as well as the number of days you can book annually for your reserved vacations. Many clubs offer unlimited "short-notice" use when properties are not occupied during off-peak seasons.
---
What's included?
From the moment you call a reservation host, an attempt will be made to personalize your vacation to make your experience both unforgettable and hassle-free. The kitchen will be stocked in advance with your favorite foods and beverage; the destination host will arrange tee times, lift tickets, restaurant reservations, babysitting services, and any other service or amenity to help you plan and enjoy your time away. Though amenities differ from club to club, many homes are furnished with state-of-the-art home entertainment systems – preprogrammed with your favorite artists or video games for the kids. Some built-in amenities include spa and golf memberships, or even private recreation facilities for club members only.
---
An investment in relaxation
Destination Club membership is much like a country club membership. Members pay a one-time up front membership fee that can range from $20,000 - $1.5MM, with an average of $255,000 and an annual dues between $1,500 - $30,000 with an average of $14,850. Some equity clubs offer members the opportunity to share in the valuation of the home portfolio and participate in its appreciation over time. In the destination club model, there is no asset ownership, and the club controls the portfolio of properties and their availability to ensure that all members are afforded maximum access, choice, variety and flexibility.