Glossary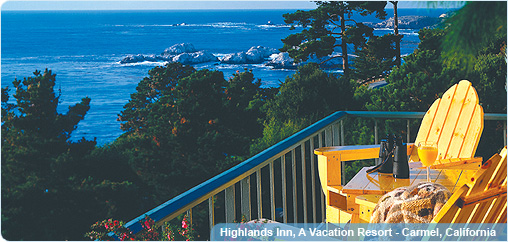 ARDA
The American Resort Development Association is a non-profit organization based in Washington, D.C. that represents the vacation ownership and resort development industry.
http://www.arda.org
Asset Value
Quote provided, usually by Destination Clubs, in reference to the average value of a home within their portfolio.
Banking
Depositing a week of timeshare into an exchange "bank" to use in the future.
Bonus Week
A bonus week is an "extra" week in addition to the one you own. It's given or sold as an incentive to timeshare owners for a specific reason. Bonus weeks are sometimes issued as a signing bonus upon the purchase of a timeshare interval. Owners of high-demand resort weeks may receive them as incentives to deposit their timeshare week. Some bonus weeks are considered "excess inventory" and can be purchased for a nominal fee.
Color Coding
A system that categorizes the popularity of timeshare weeks by color.
Deeded Timeshare
A deeded property is one in which the property title does not expire. Once you own it, it's yours until you decide to sell it, much like home ownership. Deeded properties may also be passed on to your heirs.
Deposit
Placing a week of timeshare with an exchange company. The same as "banking."
Developer
The company that builds, and often owns, the resort.
Destination Club
Membership for access to a portfolio of homes across the world. Membership can be both equity and non-equity models, but there is no asset ownership. Destination Clubs are associated with the ultra luxury segment offering personal concierge services and high end amenities equivalent to a 5 star resort.
Equity
An ownership interest in a corporation or the monetary value of a property or an interest of a property in excess of any claims or liens against it.
Exchange
A system that allows timeshare owners to trade the unit they own and have deposited for comparable accommodations.
Exchange Company
Exchange companies compile timeshares deposited for exchange and then complete the trade among owners. The two primary exchange companies are Resort Condominiums International (RCI) and Interval International.
Exchange Fees
Timeshare owners pay an annual membership fee to an exchange company (approximately $85) plus a fee when an exchange actually takes place (typically $125).
Fixed Week
Fixed week ownership means that you have the right to occupy (or have available for trade or rent) a specific week and unit at the resort where you own every year.
Floating/Flex Time
Floating (sometimes referred to as flex) ownership means that you have access to a range of weeks within a given period or season. The range of weeks available for flex use is set by the resort and is the same range of weeks from year to year.
Fractional Ownership
Leisure real estate sold in intervals of more than one week and less than whole ownership. Fractionals are usually associated with the luxury segment of vacation ownership, offering greater services and amenities.
Helium Report
Helium Report is an independent guide for wealthy consumers. They provide analysis and research to assist with high value purchase decisions such as joining a destination club or buying a fraction.
Home Owners Association (HOA)
The group of owners that administer the rules and regulations at a resort.
Home Resort
The resort at which you own a vacation interval or have joined a points-based program.
Host Resort
The resort to which you travel on a vacation exchange.
Interval
Period of use, usually seven days, sometimes ten. May be referred to as a "unit-week."
Interval International
An international timeshare exchange company.
http://www.intervalworld.com
Lock-Off Unit
A type of timeshare unit that allows you to divide or "lock off" a portion of the unit with a separate entrance, in effect creating two units out of one. This practice increases flexibility for occupancy and purposes of exchange.
Plan Year
The 365 days in which a points-based timeshare must be used.
Points
Units of measurement used for valuing a timeshare. A timeshare's point value is determined by season, unit size, and resort popularity. Points are used like currency during exchange.
Preview Vacation
Sometimes called a mini-vacation or mini-vac; it is a discounted 3 to 5 day vacation offered to prospective buyers by timeshare resorts to encourage timeshare trial.
Purchase Contract
Also called the Purchase Agreement, it's the main contract between a Timeshare buyer and the resort and it includes all the details of the purchase and conditions of sale. Buyers should read it thoroughly and ask the salesperson to explain anything that isn't clear.
RCI (Resorts Condominum International)
An international timeshare exchange company.
http://www.rci.com
Rescission
A period of time (typically 3-10 days) during which a timeshare buyer has the right to cancel the purchase of a timeshare without incurring any penalties. Rescission periods vary by state.
Resignation Ratio
Destination Clubs use this term to refer to the ratio explaining how many new members must join before a current member can leave. (i.e. 2 to 1 refers to 2 new members joining before 1 can leave).
Right-To-Use Timeshare
Right-to-use Timeshare ownership buys you just that – the right to use your Timeshare, every year, for the term of the agreement.
Timeshare
Joint ownership of a resort property where each owner has usage rights for a certain period of time and occupies a unit on a regular basis for a number of years. Also known as vacation ownership.
Trading Power
The value assigned to deposited vacation time and to the related exchange request based on supply and demand as well as the resort's characteristics.
Unit Week
The basic form of vacation ownership/timeshare accommodations, consisting of the use of a dwelling unit for a seven day period.
Upgrade
Making an additional purchase for a larger timeshare at your home resort or, in the case of exchanging, paying extra for exchanging your timeshare for one of higher value.
Vacation Ownership
A term used to describe resort timesharing.
Wind-Down
Destination clubs have adopted this term to signal the end or closure of a destination club. In this situhe destination club must liquidate its assets, pay back creditors, and return deposits to its members.